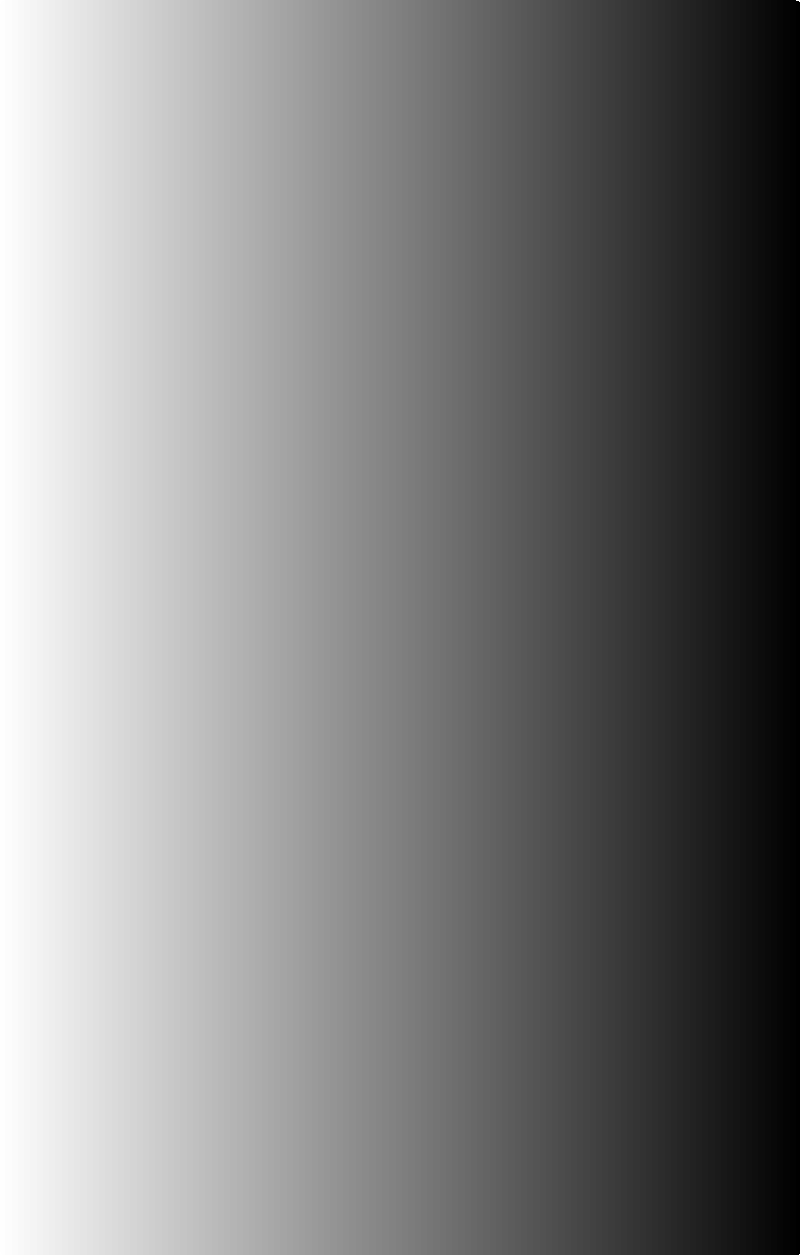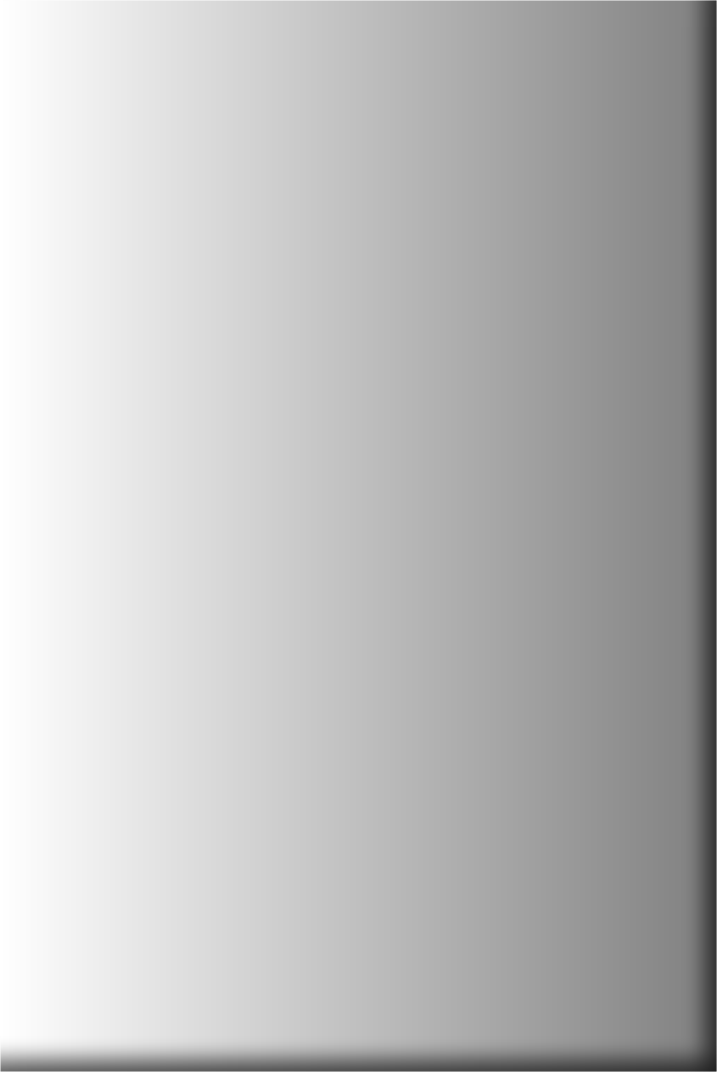 Software for Android Devices
stevel05.com

Requires Android 1.6 and a device with a 320x480 screen or better.

Mono Guitar Free
The Mono guitar is a fun piece of software that actually works. With a little practise, you'll be able to get some tunes out of it.

Mono Guitar Free comes with three different sounds, clean, dirty and distortion. You can noodle and riff to your hearts content.

Use string bends and slides to enhance your playing.

22 frets are covered in groups of 5, plus half a fret below to allow the zero fret to be played instead of open strings, and sliding into notes.

Long touch the yellow bar then slide to change the fret position.
See the app on the market.
From your PC click
here
From Android click
here
Or scan the QR code below.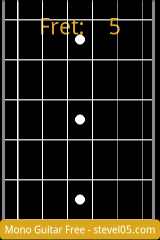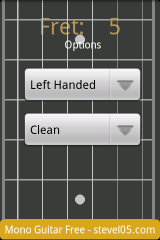 You can choose to play left handed and the layout will be reversed.

The app is aware of different sized devices and tries to position itself so that it is in the easiest position to play. If it doesn't seem correct on your device, please let us know and we will try to make it playable.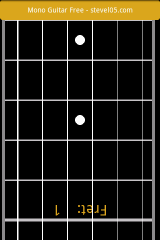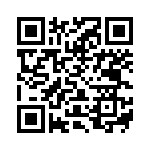 Made With:

Or get it with AndroidPit
Here