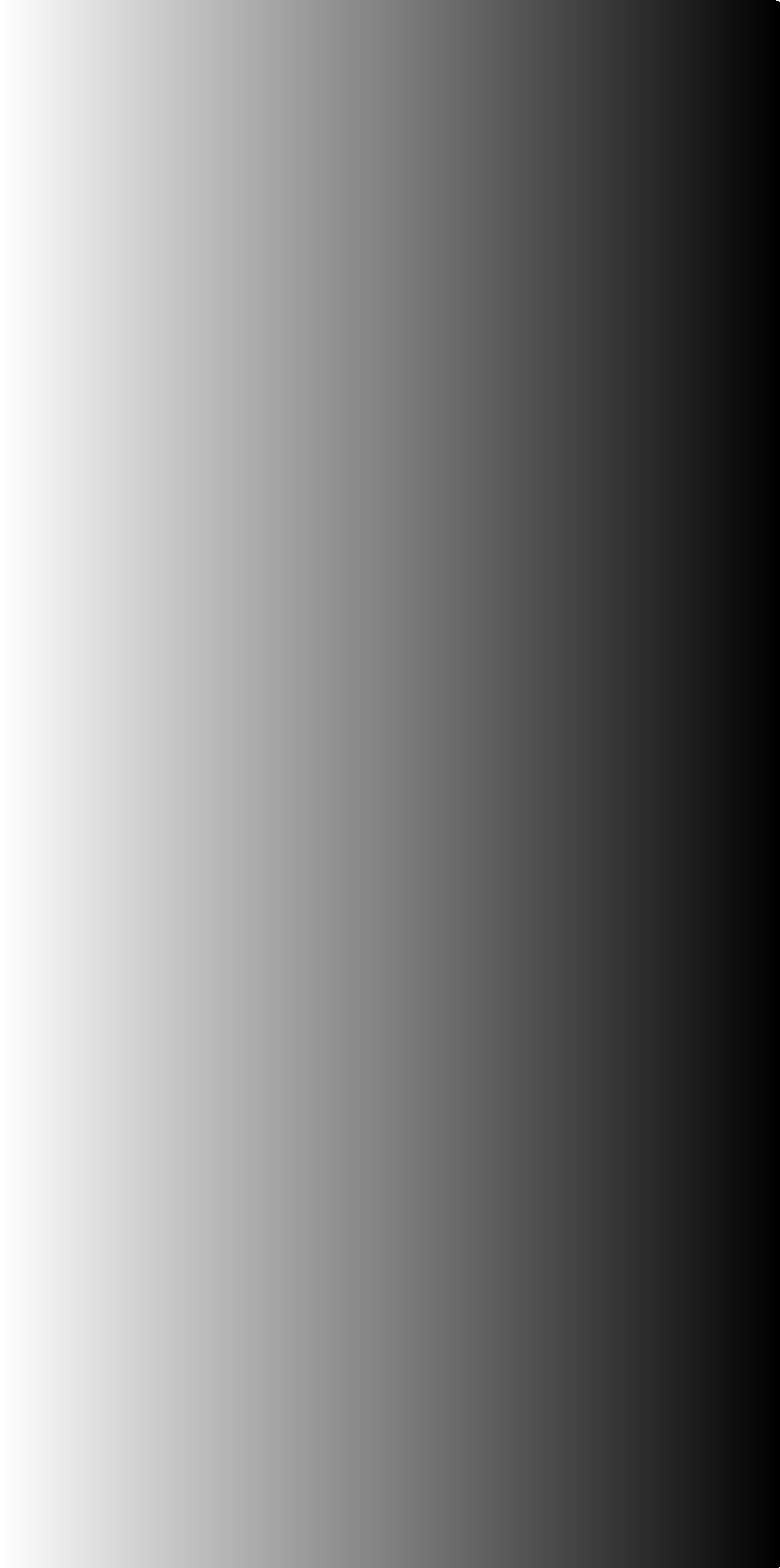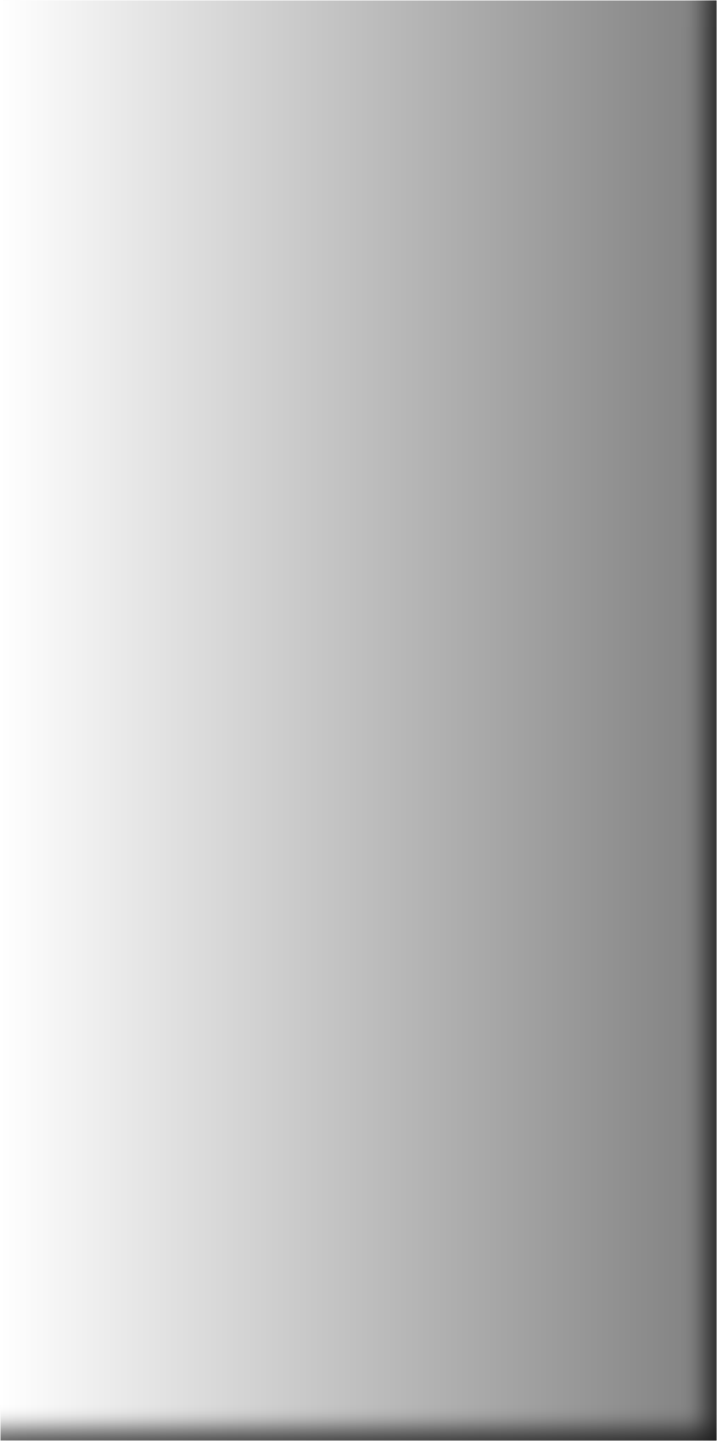 Software for Android Devices
stevel05.com

Requires Android 2.1 and a device with a 240x320 screen or better.
Made With:

Games
Santa's Helper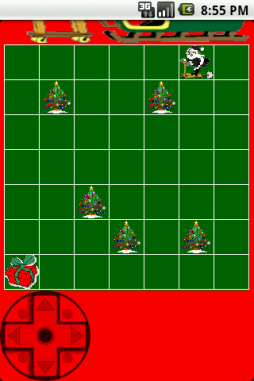 Help Santa by putting a present onto his sleigh so that he can deliver them.

Avoid getting caught in the trees and make it to the top of the screen.

But warch out for Santa's evil cousin who wants to keep the presents for himself.

Puzzle fun for kids of all ages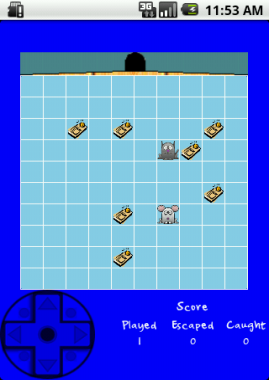 Cat 'n' Mouse
A straightforward puzzle game.

Can you get home without being caught by the cat, or running into a mouse trap?

5 difficulty levels provides fun for kids of all ages.